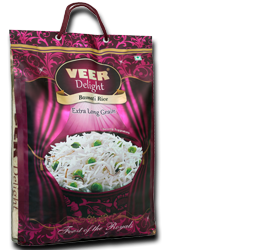 Veer Delight Basmati Rice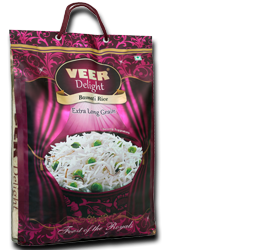 Veer Special Basmati Rice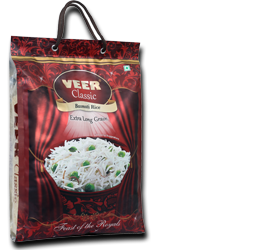 Veer Classic Basmati Rice
Veer Regular Basmati Rice
Sunlight Special Basmati Rice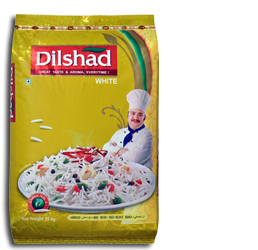 Veer Overseas Ltd. is one of the most reputed brands in the domain of Indian basmati rice. Established in 1970, Veer Overseas Ltd. has been a pioneering force in providing superlative quality grains to both Indian and International markets. Today, it is due to the sincere commitment towards quality and consumer satisfaction that the company stands at a staggering market valuation of 6 Billion INR.
For more than five decades, Veer Overseas Ltd. has been providing a wide range of Indian basmati rice to more than 1 million households worldwide. The advanced rice processing facility of Veer Overseas Ltd. is aided with rigorous quality control and a highly qualified R&D team, to provide the purest form of basmati rice to its customers.
With a hard working team of professionals, systematic supply chain management, and a strong distribution network, Veer Overseas has garnered a firm market standing globally in the specialty basmati rice category.